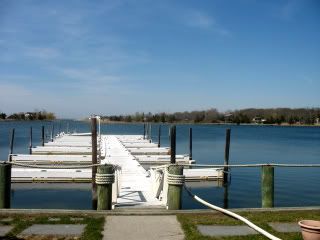 Welcome to the first post on Southampton Shores.
Check here for unofficial news, events, announcements and items of interest...well, maybe some will be interesting!
Please email copy ready items to me for inclusion. (obituaries, house for sale/rent, yard sales etc.)
Upcoming Events..Tentative...
May 23, 2009 Memorial Day Service at Yacht Club
Picnic at Ball field ...50/50 raffle..bring dollars!
June 20, 2009 General Meeting at Pavilion
July 4, 2009 Cocktail Party
July 25, 2009 Beach Party
Aug. 1, 2009 Kids Day
Aug. 29. 2009 Annual Meeting
IN MEMORY ....
Publication: The Southampton Press
Margaret Bishop
Margaret "Peggy" Guerin Bishop of Southampton died on December 14 at her home, after a long and valiant battle with cancer. She was 70.
Born on March 15, 1938, she graduated from Oyster Bay High School and later Elmira College, where she earned a bachelor's degree in education. She taught second grade in the Bayville School District.
During the early years of their marriage, the Bishops lived in Glen Cove, where their two children were born. With a desire for a more relaxed lifestyle, the couple moved to Southampton, where they built a house on Wooleys Drive. During the summer, they could often be seen entertaining friends and family on their boat, a Grady White with the name of "Prime Time." They were year-round residents of Southampton Shores for more than 35 years.
A voracious reader, Mrs. Bishop was a frequent visitor to the library.
She was also a volunteer at Sout
hampton Hospital and an active member of the First Presbyterian Church. Gardening—which she believed to be therapeutic, the family said—was her great passion. She was a member of the Olde Towne Garden Club, serving as its president 
in 2000 and 2001. She also worked diligently helping to keep up the gardens at the historic Halsey House, where the garden club plans to plant a shrub in her honor.
She is survived by a son, Todd Bishop of Riverhead; a daughter, Amy Bishop O'Regan of Glen Cove; a sister, Susan Guerin Dundon of Philadelphia; and two grandsons, Evan and Owen, to whom she was completely devoted, family said. She was predeceased by her husband, Alan Paul Bishop.
A memorial service was held on January 9 at 11 a.m. at the First Presbyterian Church of Southampton, with the Reverend Bill Evans officiating.
-----------------------------------------------------------------------------------
Don Byrne
Donald Byrne, a Shores summer resident since 1964, died November 2 , 2008 at home with his family by his side.
Don was a graduate of Manhattan College with a degree
in engineering and a Masters in Business from St John's University.
He is survived by is wife of 47 years, Patricia, and 5
children.
Katherine Drumm of Glen Head, John of Lockspur Ca.,
Patrick of Manhassett, Donald of Garden City and Denise of Glen
Wood Landing, and 13 grandchildren.
He was 71 years old.
(Provided by Ronnie Lang, his sister in law)
-----------------------------------------------------------------------------------------
TOWN LEAF PICK UP INFO..
TOWN OF SOUTHAMPTON
2009 SPRING CLEAN UP
LEAF AND BRUSH DISPOSAL
WILLIAM H. MASTERSON, JR.
COMMISSIONER DEPARTMENT OF PUBLIC WORKS
WASTE MANAGEMENT DIVISION
2009 SPRING CLEAN UP AND LEAF & BRUSH DISPOSAL
WILL TAKE PLACE
FROM APRIL 15th TO MAY 31ST
DURlNG THAT PERIOD RESIDENTS ARE INVITED TO DROP OFF, FREE OF CHARGE, BRUSH CONSISTING OF BRANCHES NO LARGER THAN 3 INCHES IN DIAMETER. FREE DISPOSAL OF LEAVES IS ALSO OFFERED AS ALWAYS.
DO NOT BAG LEAVES AND BRUSH!
DISPOSE OF LOOSE LEAVES AND BRUSH AT:
North Sea Recycling Facility
1370 Major's Path
Southampton, NY 11968
Westhampton Recycling Facility
66 Old Country Road
Westhampton, NY 11977
Hampton Bays Recycling Facility
Jackson Avenue
Hampton Bays, NY 11946
The town will begin picking up leaves piled in front of your house April 20th.
We are district 5, so it will take awhile for them to get to us.
They will not give us an exact date.
You can call to ask about the progress.
TRANSFER STATION SCHEDULE 2009
Town of Southampton
Department of Public Works
Division of Waste Management
2009 Recycling Centers Holiday Schedule
*******HOLIDAY DATE STATUS *******
Martin Luther King Day Monday, January 19, 2009 Closed
President's Day Monday, February 16, 2009 Closed
Good Friday Friday, April 10, 2009 Open
Easter Sunday, April 12, 2009 Closed
Memorial Day Monday, May 25, 2009 Open
Independence Day Saturday, July 4, 2009 Closed
Labor Day Monday, September 7, 2009 Open
Columbus Day Monday, October 12, 2009 Open
Election Day Tuesday, November 3, 2009 Closed
Veterans Day Wednesday, November 11, 2009 Closed
Thanksgiving Day Thursday, November 26, 2009 Closed
Day After Thanksgiving Friday, November 27, 2009 Open
Christmas Eve Thursday, December 24, 2009 12:00 Noon Closing
Christmas Day Friday, December 25, 2009 Closed
New Year's Eve Thursday, December 31, 2009 12:00 Noon Closing
New Year's Day Friday, January 1, 2009 Closed